Square of Opposition →
Hey y'all.  You should really support Chris Reject and his record label.  He's somehow been putting out records since I've been going to shows, and is only like…4 years older than me.  Imagine a 19-year old Chris Reject peddling CD's to you.  It's identical to 30 year-old Chris Reject peddling 7"s to you.  He just re-opened his webstore and added a ton of...
COME SEE MOST
MOST is a band comprised of John Galm (ex. Snowing), Chris Diehm (ex. 1994!), Matt Glassmyer (ex. Boyfriends), and Dom Billett (Toy Soldiers).  They will be playing their only show of 2012/possibly their only show ever on Wednesday, October 24th at the Chameleon Club in scenic Lancaster, Pennsylvania.  Details can be found at the link below.   ...
Five Questions With Ross Brazuk
forgettheradio: Ross Brazuk has been a member of Snowing and Street Smart Cyclist. He was kind enough to answer some questions for us. Read the interview after the jump. Read More Yo, go read about what Ross is doing with his life.  I'll give you a hint: nothing that involves being in a band.
as someone who isn't bean, I can say with confidence that bean is definitely doing the coolest post snowing stuff.  check it out. http://www.brianbaksa.com/ http://www.brianbaksa.com/ http://www.brianbaksa.com/ http://www.brianbaksa.com/ http://www.brianbaksa.com/ http://www.brianbaksa.com/ 
http://www.brianbaksa.com/PHOTO-MINI-SERIES
in the works:
http://snd.sc/LBYQES
Charity Auction! →
Hey everyone!  Chris Reject is auctioning off some of our test presses, among a bunch of other neat stuff, for charity, and you should totally think about bidding.  All proceeds go to Turning Point of the Lehigh Valley, and NOT Turning Point, the short lived hardcore band from New Jersey.  The charity supports survivors of domestic violence.  A noble cause!  Please reblog!
BOYFRIENDS: the book... →
boyfriendsband: please disregard the blurb.com version of the "asummerwith…" photo book that i made. chris regec and i (mostly chris) have been doing research on finding a cheaper, more cost effective company to print these books through and, with lots of waiting and asking around, we think we found one. i'm…
asummertourwithalgernoncadwalladersnowingand1994! →
this is the last post, i promise.
So we had our last show on November 25th and we still can't thank everyone enough for such an amazing and unforgettable time. It was truly heartwarming having all of our friends and fans at the First Unitarian Church to celebrate our music as well as the music scene in general. Thanks again…but one more thing:  After spending the door money on paying the venue and paying all the bands...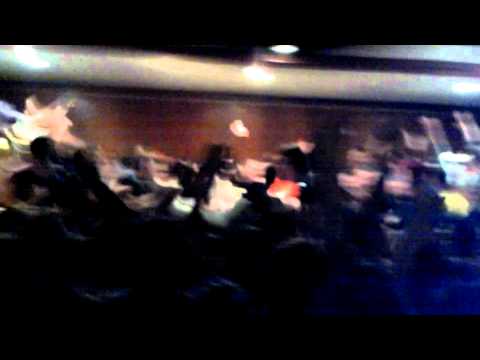 Last show tickets
Hey everyone. In case you haven't heard the snowing last show will now be held at the first Unitarian church in Philadelphia. More tickets are on sale @ www.r5productions.com Go get em!
LAST SHOW TICKETS FOR SALE NOW
http://squareofopposition.bigcartel.com/product/snowing-farewell-show-presale
Boyfriends has shows! →
Caravels: Tour Troubles →
caravels: Hey all, a bit of unfortunate news. Our van is currently stationed outside an auto shop in Gallup, New Mexico. We broke down late last night on the way to the second show of tour in Albuquerque. After consulting various mechanics around town, there appears to be a crack in one of the gasket heads,… help this band do cool stuff.
in other news...
Mike Bell is a sweet dude and good friend. He's playing a show at the Golden West Cafe in Baltimore, MD. Peter and Joe from Algernon will be his backup band. They rule. Joining them will be Sick Sick Birds and Dead Mechanical. I'll be there hanging so you should be too!! Doors: 10pm All ages. $5. -Bean.
show info is up!
hey everyone. snowing isn't a band anymore. but boyfriends still is! check out our few shows with big kids coming this month. boyfriendsband: 10/23 pittsburgh, pa @ kopecs bar w/ big kids, acid fast, two hand fools, edhoculi 10/24 lancaster, pa @ kiki's playground w/ big kids, acid fast, the greek favourites 10/25 philadelphia, pa @ tba w/ big kids, acid fast, cassilis
YO. LAST SHOW TICKETS AREN'T GOING ON SALE UNTIL...
Last Show
11/25/2011 @ Fountain Hill American Legion 1205 Broadway Bethlehem PA w/ Algernon Cadwallader • 1994! • The World Is A Beautiful Place And I Ain't Ever Scared of Dying • Glocca Morra TICKETS ON SALE SOON. -love Snowing EDIT: TICKETS WON'T BE ON SALE FOR AWHILE.  you'll be notified.  you'll be given time to prepare.  don't worry. in other news, anyone else...
1 tag
SOUND OFF
last show: philly or the valley?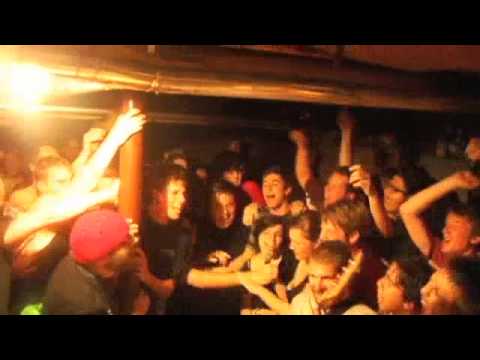 shows!
boyfriendsband: we've got a couple of shows in october. heres what we know so far: we're playing a show in philadelphia! dont know where, but it'll be with our pals big kids. and it will be on the 25th of october. also… we're playing a show in new york! dont know where yet either, but it'll be with those dudes big kids again. and this one will take place on the 26th of october. enjoy. keep...
boyfriends: moving to tumblr →
boyfriendsband: so we're officially moving our site from blogspot to tumblr. the url should still be the same (if i did this right), www.boyfriendsband.com. let's see how things go! i just talked to jason from big kids and they're getting ready to record for the boyfriends/big kids split 7" so expect that…
boyfriends tumblr
boyfriends now has a tumblr! check it out at: www.boyfriendsband.com -bean
Decade of Dumb Decisions
Sunday July 31st Ft Hill American Legion 1205 Broadway Bethlehem PA All Ages // 21+ BYOB (bring ID!!) PURCHASE ADVANCE TICKETS (squareofopposition.com) DOORS @ 12:30 // Bands @ 1pm sharp! (in no specific order:) PISSED JEANS IRON CHIC MISCHIEF BREW SPRAYNARD SNOWING YO MAN GO ROBOT ATTACK LITERATURE HYPATIA SWEAR JAR SLINGSHOT DAKOTA GOVERNMENT SATIRE GET TO THE CHOPPER...
Tour thanks.
Thanks to everyone that came out and supported us on our tour this summer. It has truly been an amazing time. We have one more show on the 30th at the fire with Joyce Manor as well as Algernon and 1994! Be there.
Rochester, Ny
Our tour is coming to an end :-( BUT…it's not over yet. Tonight's show will be at The Bugjar in Rochester, NY.
Our favorite person in the world is Ronny from Carabar. We fucking love you.
Columbus, oh
Tonight's show is at the wonderful carabar. Get into it!
Strangelight
The day we've all been waiting for. STRANGELIGHT!!
Lincoln, NE
Our show tonight is now at The Bourbon Theater instead of Mad Ave in Lincoln, NE. Note it down and be there!!!
Tonight we're playing in Boulder, CO at Astro-Land. Fucking be there!!
Cheyenne, wy
7pm @ Crawlspace w/ Algernon Cadwallader 1994! Spraynard
Spokane, WA
Tonights show! Spokane, WA at the Hop (Cretin Hop?) with JAZZ. Doors at 6. Oh and also, if anyone has taken any pictures or videos of our shows during this tour send them to our email so we can post them around. Snowingtheband@gmail.com
Seattle, WA + tour addition
Tonight we're playing Healthy Times Fun Club w/ Jason Clackley in Seattle, WA. It's going to be amazing.  Also, June 12th we will be playing two shows. 5pm in Denver, CO at Yellow Feather Cafe and 9pm in Boulder, CO at Astro-Land.  
Portland, OR
Tonight we'll be playing Backspace in Portland, OR. GET INTO IT!
8:00 tonight. Sue's Java Cafe. Redding, CA. Be there!
Urgent!
Hey our show that was supposed to be tonight is ACTUALLY TOMMOROW, the 6th. The show will still be at Sue's Cafe, Redding, Ca.
San Francisco
Tonight we'll be playing at Sub-Mission in San Francisco. And of course 1994! and Algernon Cadwallader will be joining us!
Santa Barbara, CA
Our show tonight will be at Biko Garage in Santa Barbara at 7pm. Come on out!
Our show tonight is at Women of Crenshaw in LA. It's located on the 1800 block of Crenshaw blvd. Come on out!!
Final Tour Updates
Hey everyone,      So we're 12 days into tour now and we finally got every show booked. Please check the "US TOUR 2011" page here on our Tumblr for the finalized show listings. We updated the following cities: Long Beach/LA Area, San Francisco, Idaho Falls, and Louisville.  Also we got a last minute show in Tucson tomorrow. Ask around for the address. Thanks to Gilbert for...